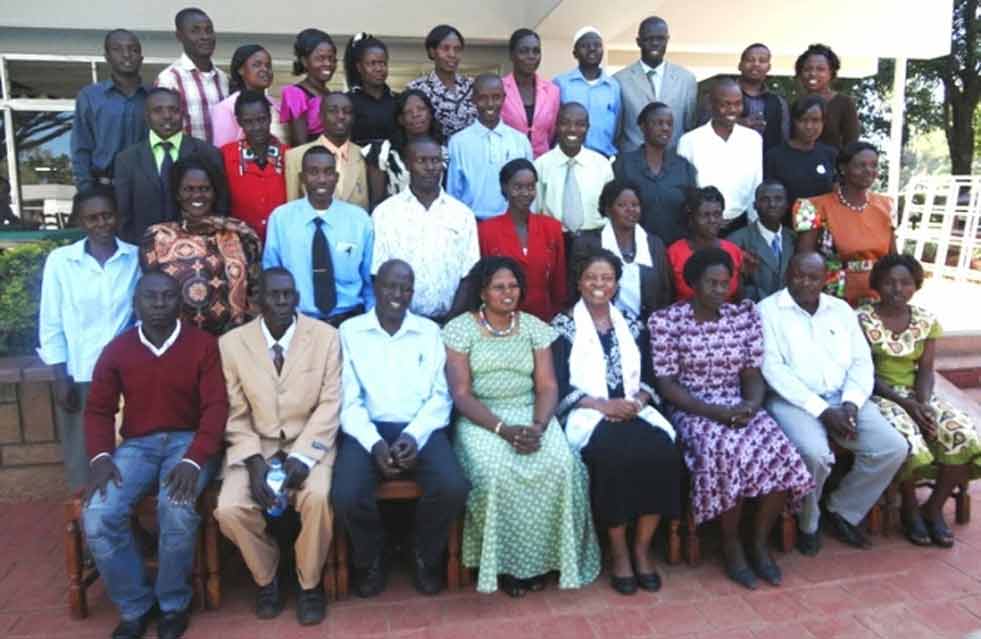 We are now Rural Outreach Africa (ROP Africa) after recognition of our work by the Kenya government, working with smallholder farmers, especially women. We also have a new LOGO. It was in January and February of 2008, exactly 4 years ago, when post-election violence destroyed our offices and project materials and harassed our supporters, including women group based kindergartens, which were caring for more than 1200 under-fives.
Our friends from all over came to our aid, and channeled their support through IFDC (International Fertilizer Development Center) based in Muscle Shoals Alabama. Friends are good.
If it were not for them, we would not be where we are today. Well, after two years of negotiation, we have our first AGRA Grant under the Integrated Soil Fertility Program. The aim is to reach 30,000 smallholder farmers, mostly women, by the end of the 3 years of the project, with technologies that can improve their farm productivity, marketing, agro-processing capability, family health and nutrition.
We have hit the ground running with the new project. The start date of the project was May 2011.
A baseline survey was conducted whose results are informing implementation. ROP Africa is working in 6 clusters in Western Province: Larger Vihiga, 6 sub-locations in Butere and 5 sub-locations in Lurambi.
Our approach is to target groups already registered with the Kenya Government and to work with them from beginning to end. Linking them to markets as smallholder farmers will certainly require that they from cooperatives. Our major partners, especially the Kenya Government agencies will help to provide the necessary training.
We held a planning meeting in Kakamega at the Golf Hotel, to get to know each other and to plan for the long rains season. This will be followed by training on the training of farmers and all the 4 facilitators are Ministry of Agriculture personnel.
Our most sincere thanks go to everyone that has supported the organization in one way or another.
It is gratifying to be back!
HAPPY NEW YEAR!
Ruth Oniang'o
Founder, Rural Outreach Africa