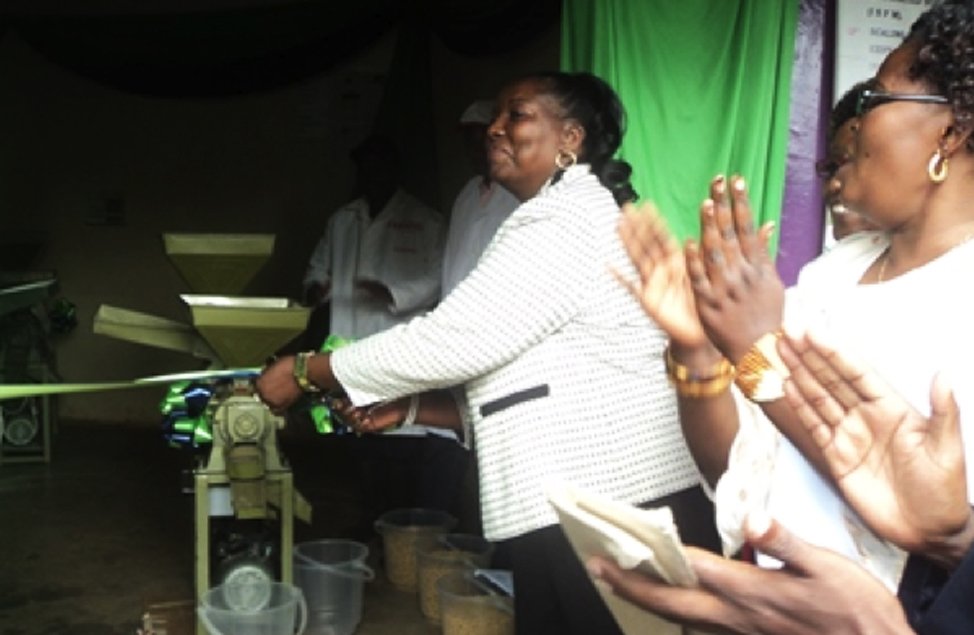 ROA has on 17th December 2013 received 3 soya processing machines from the Kenya Commercial Bank Foundation. The grant comes in handy and is highly appreciated as farmers ROA works with, mostly women and youth have been realizing a good harvest of soya over the past 2 years. Assistance is now needed to help set up soya processing units to be operated by young people, to create jobs and to generate nutritious products for sale within and outside the community. In other words, this support will enhance both good nutrition and wealth creation in the communities where ROA works. The machines will be set up in Mbale in Vihiga, Lunza in Butere, and in Ematioli in Lurambi. The by-product of soya processing constitutes a highly nutritious food for livestock while the soya plant itself fixes nitrogen in the soil and aids soil fertility and the healthy growth of other plants.
For the past 3 decades, ROA has been helping smallholder farmers to grow soya, collaborating with a global program of N2Africa and as a grantee of AGRA (Alliance for a Green Revolution in Africa). The AGRA project was funded under their Soil Health Program dubbed the Integrated Soil Fertility Management Program (ISFM).
Under a 3- year AGRA Grant that is halfway, farmers have for the first time had a good soya harvest. We are now collecting data on how much they have harvested. We know that a good and assured market outlet would encourage them to increase both acreage and yields for this crop. Most [75%] of our farmers are women and the rest young people. ROA operates expansively in both Kakamega and Vihiga counties and so the 2 projects were able to target completely different areas and farmers. The N2Africa Project ended at the end of 2012, while the AGRA supported project will go upto the end of April 2014. ROA has been keenly collecting data on the performance of soya on farms and to monitor farmers' perceptions of the same. The KCB Foundation assistance will assist with setting up the facility, expertise in processing, packaging and marketing while ROA Africa will incorporate aspects of preparation and nutrition.