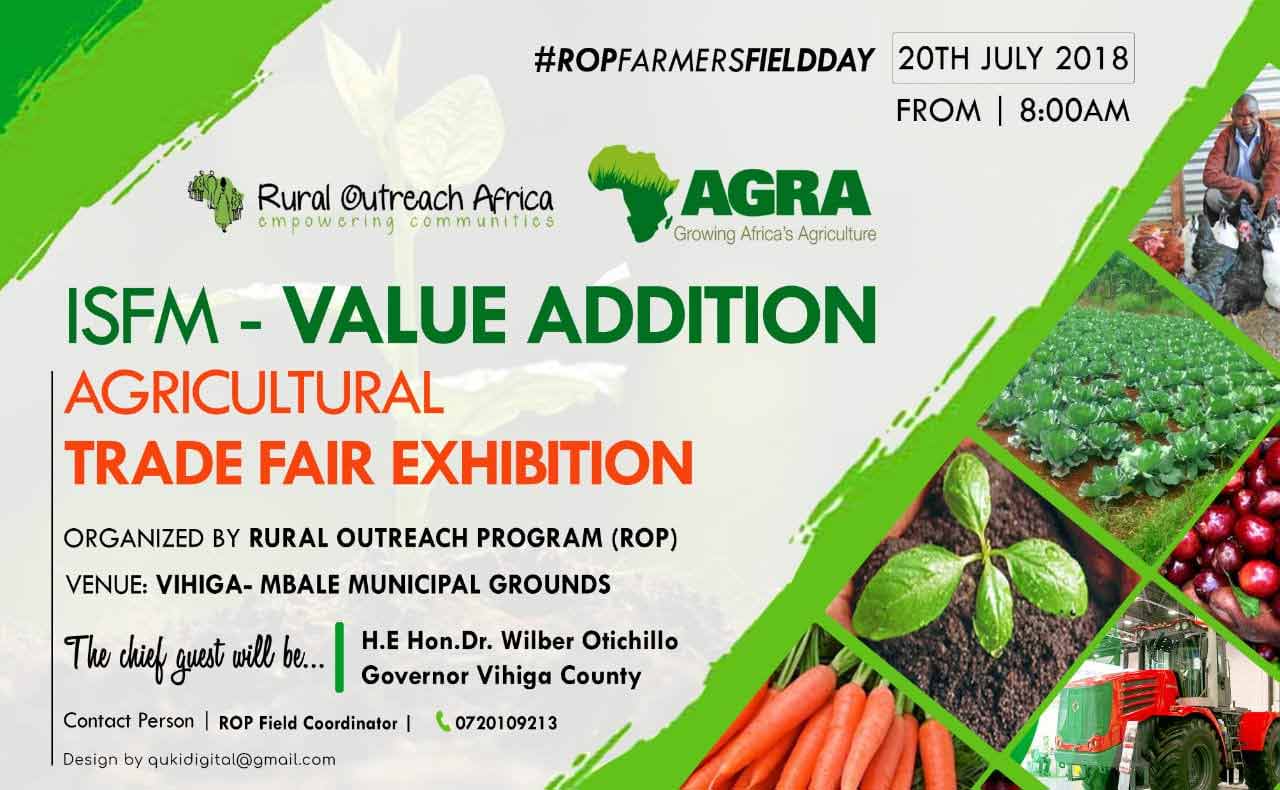 The Rural Outreach Africa (ROA) in collaboration with the Alliance for Green Revolution in Africa-AGRA hosted an open value addition & nutrition exhibition day for farmers, stakeholders & partners to showcase their services & expertise in Vihiga County.
The event took place at Vihiga –Mbale Municipal grounds on 20th July 2018. Chief guest were H.E. Hon. Dr. Wilber Otichillo, Governor Vihiga County. AGRAAlliance & Prof. RuthKOniango.
Theme: Taking soil fertility management technology to scale using value-added approach through strengthening smallholder farmers in value addition by linking them to profitable markets & financial institutions.